Doctors
A general practitioner (GP) is a medical doctor who treats acute and chronic illnesses and provides preventive care and health education to patients. GPs deal with a whole range of health problems.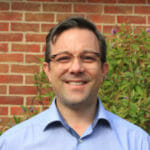 Dr Andy Douglass
Partner
MBBS
Dr Sarah Rushton
Partner
MBBS, BSc, MRCGP
Dr Ifeoma Muotune
Salaried GP
Dr Kelly Markham
Salaried GP
MB BChir, DRCOG, MRCGP
Dr Emily Player
Salaried GP
MRCGP, MBBS, DFSRH, M.Clin.Ed B.Sc. Hons
---
Registrars and F2s
A GP registrar or GP trainee is a qualified doctor who is training to become a GP through a period of working in a practice. They will usually have spent at least two years working in a hospital before you see them in a practice and are closely supervised by a senior GP or trainer. Registrars are with the surgery for a maximum of one year.
An 'F2', or Foundation Year 2 Doctor, is a fully qualified medical practitioner who is completing the compulsory two year postgraduate programme between degree and choosing a speciality or commencing the GP training programme. They spend four months in general practice.
Nursing Team
Practice nurses are qualified and registered nurses. They can help with health issues such as family planning, healthy living advice, blood pressure checks and dressings.
The practice nurses run clinics for long term health conditions such as asthma or diabetes, minor ailment clinics and carry out cervical smears.
Joanna Bruce
Advanced Nurse Practitioner
Melanie Gorman
Advanced Nurse Practitioner
---
Healthcare Assistants
Healthcare assistants support practice nurses with their daily work and carry out tasks such as phlebotomy (drawing blood), blood pressure measurement and new patient checks. They may act as a chaperone when a patient or doctor requests one.
Marion
Healthcare Assistant (HCA)
Katie
Healthcare Assistant (HCA)
Donna
Healthcare Assistant (HCA)
---
Phlebotomists
Practice Team
Practice Management
Mr John Isherwood
Business Manager
Mrs Jane Boswell
Practice Manager
Tara Yaxley
Operations Manager, Patient Services
Leela Harvey
Operations Manager, Practice Administration
Administration
Patient Coordinators
Patient coordinators provide an important link for patients with the practice and are your initial contact point for general enquiries. They can provide basic information on services and results and direct you to the right person depending on your health issue or query. Patient coordinators make most of the patient appointments with the GPs and nurses. They also perform other important tasks such as issuing repeat prescriptions and dealing with prescription enquiries, dealing with financial claims, dealing with patient records and carrying out searches and practice audits.
Lyn
Patient Services Supervisor
Laura
Patient Services Supervisor
Mandy
Patient Coordinator
Keira
Patient Coordinator
Nicole
Patient Coordinator
---
Secretaries
---